Conquer Space
It has been some time since the last dev diary.
Well, here, I'll detail some of the changes I made since the last dev diary!
First, populations now consume food. They are assigned jobs, and have an upkeep to manage. Jobs are displayed in this nice window here: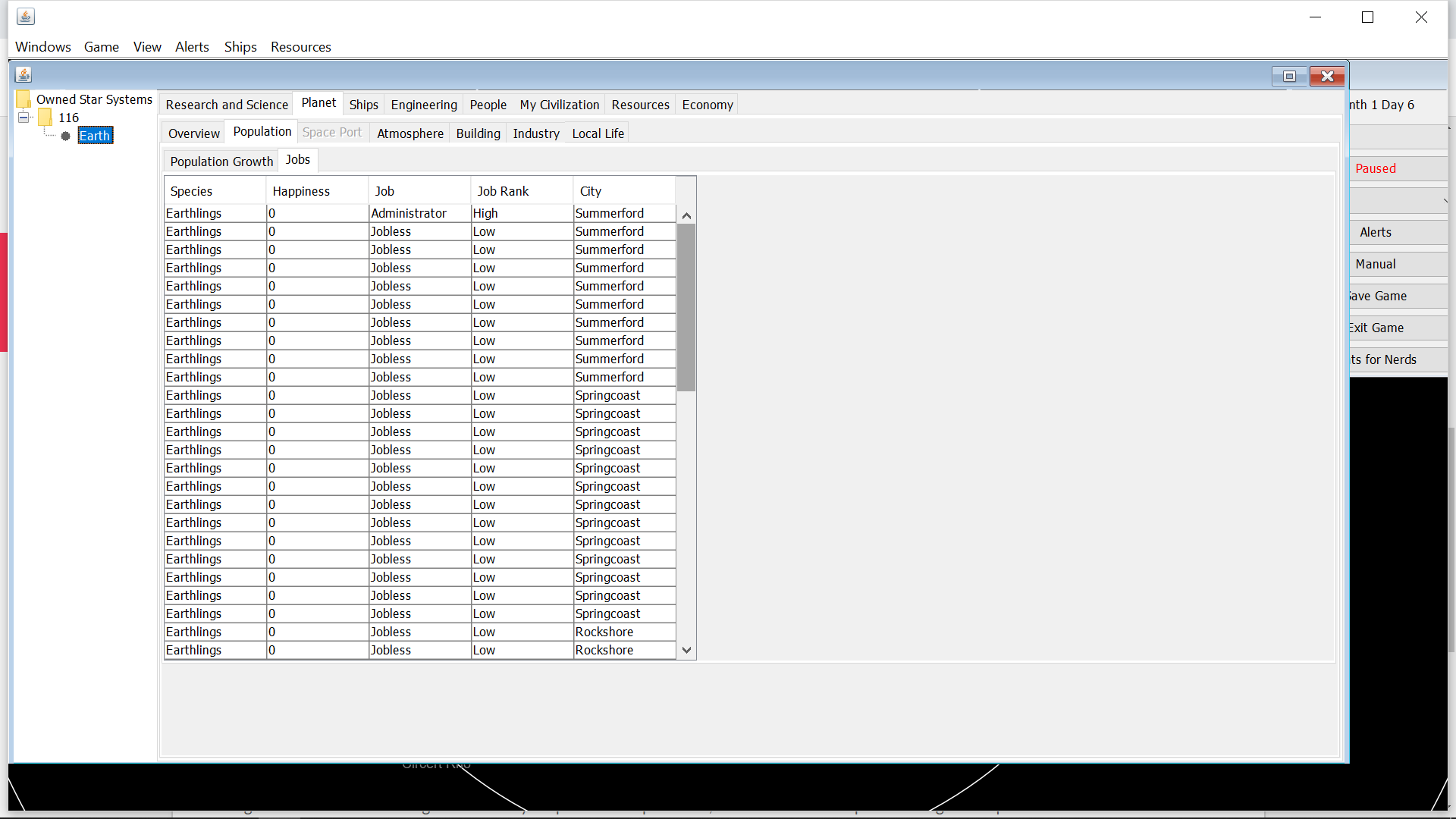 Next, I am in the process of creating a lot of jobs, like medical workers and the like. That will be really cool. Maybe I'll add a window for industries and things like that.
But mostly, I've cleaned up the code, and made it look neater, and faster. That'll be cool.
Then, I'll add the clouds to gas planets, and biomes!